The Gutz are:
Jeremy Tucker-Vocals/Guitar
Jesus Lopez- Bass/Vocals
Sean James- Drums
The Gutz are a 3-piece punk rock band formed in Santa Cruz, Ca in 2012. Former members of 30 Years War, Tater Famine and Backup Razor to name a few. The Gutz are set to be in the studio to record their fourth album in the near future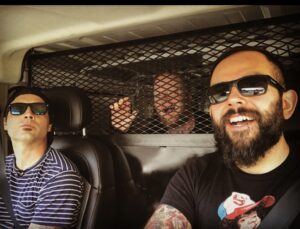 . In the meantime check out our other albums, "El Malicioso", Bridge City Sessions, (live recording) and our sophomore studio ep,  "Femina Vipera."
New Noise Magazine quotes "their brand of melodic heartfelt punk is downright addictive."
Catch us on the road and online!